Looking for Canon G3010 Printer Specification & Price? Get Full Canon G3010 Printer specs, price, and other details here. Go through this printer's specs and features.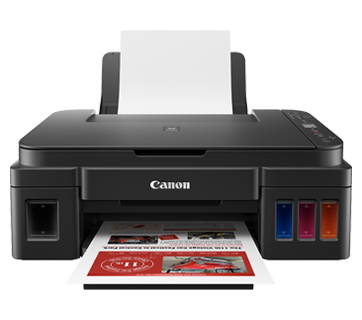 Canon G3010 Full Printer Specifications
FEATURES
Canon G3010
Functionality
Multifunction Printer
Printer Type
Ink Tank
Connectivity
App, Wi-Fi, USB
Print Speed
8.8 ipm (Black)
5 ipm (Colour)
Page Yield
6000 pgs (BK)
7000 pgs (color)
Ink Cost
2200 Rs
Cost Per Print
9 paise (Black & White)
32 paise (Colour)
Display
No
Ideal User
Home, small and medium
businesses
OS Support
Windows 7 or higher
macOS
ADF
Not Available
Duplex Printing
Manual
Warranty
1 Year
Disclaimer. We can not guarantee that the specifications mentioned on this page are 100% correct. However, we always try our best to provide only accurate information.
Prabir Mandal is the editor-in-chief of Printer Guru. He is in love with productivity devices, especially printers. His love for printers has made him open this blog where he can share all his knowledge about printers and the experiences he has gathered while using them.