Confused about whether you should go for Canon Pixma G2060? Go through this Canon Pixma G2060 Review to find out is it suitable for you or not.
Canon PIXMA G2060 is an all-in-one ink tank printer that works with high speed and is equipped with advanced technology.
This particular printer is made with high-quality materials that not only make it extremely durable but also make the printer able to challenge other printers available in the market.
In case you are going to buy the Canon PIXMA G2060 printer for bringing extra efficiency to your work, we are here to equip you with every necessary information about this printer.
In this honest and unbiased, you will get the advantages of this printer as well as its disadvantages.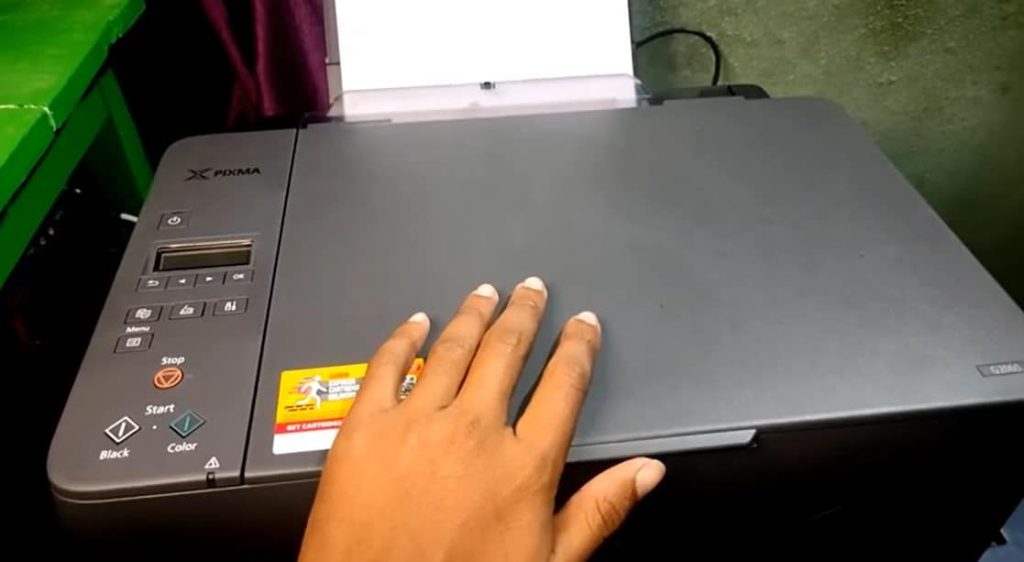 Canon Pixma G2060 Specifications
Functionality
All-In-One Ink Tank
Printer Type
Ink-Tank
Maximum number of
prints/one full refill
(Page yield)
6,000 pages (Standard)
7,600 pages (Economy)
Print Per Minute
(Print speed)
10.8ipm (Black)
6.0 pages (Colour)
Ink Cost
2200 Rs
Cost Per Print
Rs 0.12 (Black & White)
Rs 0.35 (Colour)
Display
5.08 cm LCD display
Ideal User
Students
Home
Small businesses
Power Usage
Low
OS Support
Windows 7 to 10
macOS 10.12.6 ~ 10.15
ADF
Not Available
Warranty
1 Year
Price
Check Price on Amazon
Canon Pixma G2060 Review
Now, let's start our in-depth review of Canon Pixma G2060 which is available on Amazon.
Design and Build Quality
The design of the Canon PIXMA G2060 is very professional. This particular printer has a great structure with high-quality equipment.
The outer part of this printer is made up of good quality plastic that makes it sturdy as well as durable.
Input Tray
There is an input tray with a small window in front of this printer that will help you check the number of papers left.
So you do not have to open the tray again and again to check that.
This is how this printer helps you have an uninterrupted printing job.
Convenient LCD Display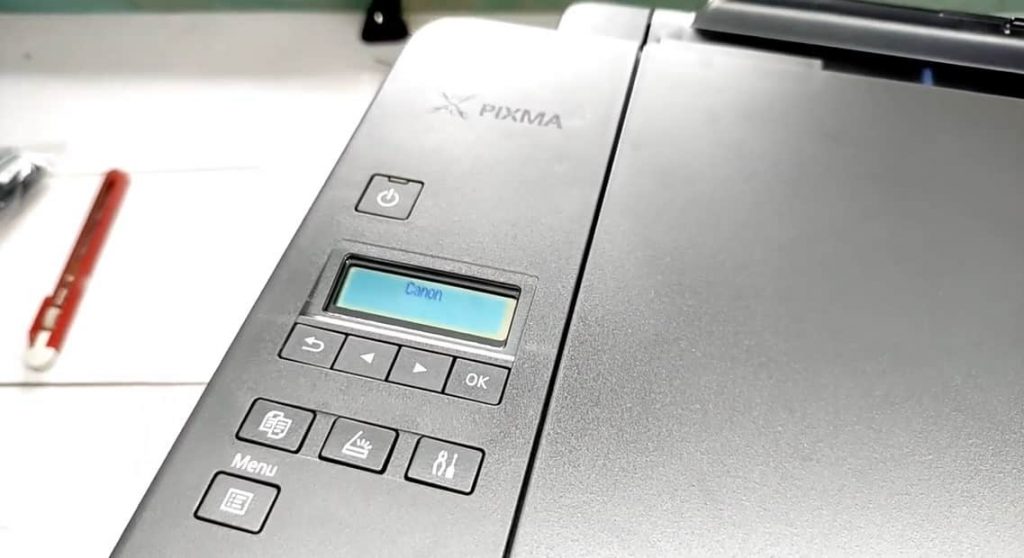 The Canon PIXMA G2060 printer possesses a 2 – line Full – Dot Matrix display.
The size of this display is 5.08 cm, which means it is large enough to show the intuitive icons so that you can easily operate the device while printing, scanning, or copying.
It is a monochrome display and the visibility of this display is perfect from every angle.
There are some buttons surrounding the display that will help you navigate the printer.
Printing Features
The print resolution is also very high with the Canon PIXMA G2060. It is up to 4800 × 1200 dpi.
Besides, the Canon PIXMA G2060 can print 10 pages in black as well as 6 pages in color within a minute.
The duty cycle of this printer is also amazing. It can print up to 3000 pages in a month.
High Page Yield
The Canon PIXMA G2060 printer comes with a very high page yield.
This particular printer can print up to 7600 pages in black and white and 7700 pages in color.
The cost of printing is very low because you do not have to refill the ink tank frequently.
Ink Tank System
The Canon PIXMA G2060 printer is featured with an amazing super tank system.
In this printer, you will find a large ink tank with four different colors of ink bottles.
Once the bottles are filled with inks, this printer can print at a large scale.
Ink bottles of the Canon PIXMA G2060 are also user-friendly.
Each bottle is designed with unique nozzles. They are anti-drip as well as spill-resistant.
Borderless Printing
The Canon PIXMA G2060 printer can print borderless photos too.
The quality of borderless photos you will get from this printer will be very impressive.
Colour accuracy will be well-defined and vibrant.
Scanning And Copying Features
As we have already mentioned that the Canon PIXMA G2060 is a multifunctional printer, it is obvious that you can scan and copy your documents with this printer apart from printing.
The maximum scanning resolution of this printer is 600 × 1200 dpi.
Connectivity Features
You can connect this printer with your computer or laptop through the USB port.
Apart from this wired connectivity, you will get convenient wireless printing through the Canon SELPHY app and the Easy – Photo Print Editor app.
So printing from a smartphone or tablet becomes easier with this printer.
Pros
You can print PVC cards with this printer.
The ink tank of this printer is easily refillable.
You will get two extra bottles of black ink with this printer.
Installation of this printer is very easy.
Cost per print is very low. It takes only 12 paise for print a black and white page and 35 paise for a colour print.
This printer can print good quality borderless photos.
Convenient USB connectivity is available.
Cons
Printing from Apple or Android phones is not supported.
An automatic document feeder is not available.
Mediocre scanning features.
Conclusion
The Canon PIXMA G2060 is an outstanding ink tank printer that has a very high page yield and very low ink cost.
The ink bottles are also cheap in price but good in quality.
It is a cost-effective printer that you must buy for a long run use.
It is an all-in-one printer that can be used for scanning and copying too.
If you want to buy a printer for bulk printing, the Canon PIXMA G2060 will be the best option for you.
Sanket is one of our authors here at PrinterGuru. He has been repairing printers for years and has vast knowledge about them.