Hp makes some of the finest DeskJet printers. In this HP Deskjet 2332 Review, we will clear all your doubts regarding whether you should buy it or not.
In this HP Deskjet 2332 Printer Review, you will find out what are the features you will get, what are the pros and cons, who should go for it, its ideal usage and more.
Now, without any further delay, let's start the review.
HP Deskjet 2332 Specifications
Functions
HP Deskjet 2332
Printer Type
InkJet
Functionality
Multi-function ( Print, Scan and Copy)
Page yield
120 pages (Black & White)
100 pages (Colour)
Print Per Minute
B&W Up to 7.5 ppm (ISO)
Colour Up to 5.5 ppm (ISO)
Connectivity
USB 2.0
Input Capacity
Up to 60 sheets
Display
Not available
Duty Cycle
Up to 1000 pages
Ideal Users
Students
Home
Power Usage
Low
OS Support
Windows 7, Windows 10
ADF
Not Available
Warranty
1 Year
Duplex Printing
Manual
HP Deskjet 2332 Detailed Review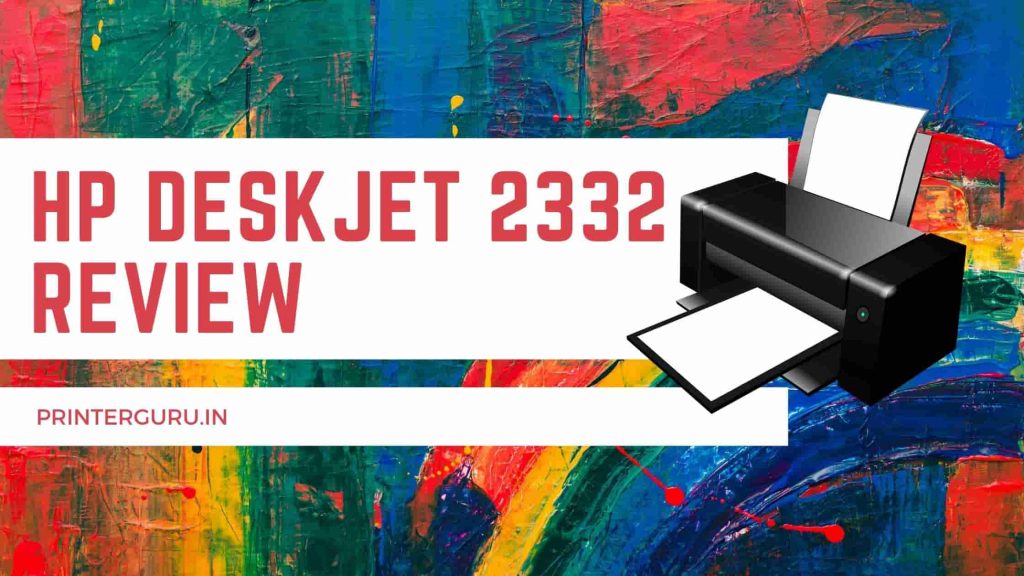 Before starting our HP Deskjet 2332 Review, we must keep in mind that it is a low-price price printer and has some pros as well as cons.
Build Quality & Ease of Use
We don't have any complaints regarding the build quality of HP Deskjet 2332. The materials used here are superb and long-lasting.
The stylish design is noteworthy too. It is compact and can be easily placed even in the tiny place of your house.
HP Deskjet 2332 is known for its ease of use. It offers quite an easy set-up experience. All you have to do is just download the HP Smart app and connect through USB to set up the printer. Sounds too easy right?
Print, Scan & Copy Features
This printer comes with HP Thermal Inkjet technology. If we talk about the printing speed, it is 7.5 ppm for B&W Print and Up to 5.5 ppm for colour print.
Page Yield is a little low in this printer. As per the ISO Standards, you can expect a page yield of 120 B&W pages and 100 colour pages. In short, if you need a high page yield printer, this one is not for you.
The company is providing a CIS flatbed scanner with this printer. The scan file format it offers is PDF, BMP, PNG, JPEG, TIFF, etc.
The copy feature is also present in this printer. It offers up to 9 colour copies at a time. The copies are of good quality.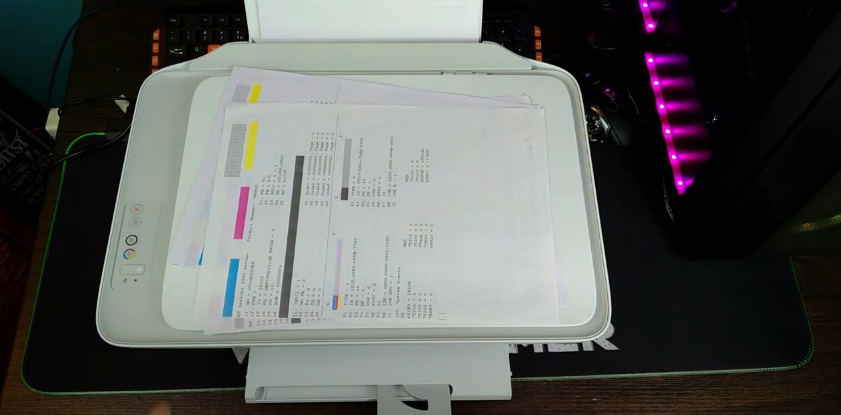 Connectivity Features
This printer only supports USB 2.0 connectivity. As a result, you can't perform wireless printing on this printer.
The lack of wireless connectivity can be a major drawback for someone who prefers only the wireless connectivity in the printer.
OS Support
This printer does not support Mac OS Powered devices. It only supports devices such as laptops and desktops on Windows 10 and Windows 7.
In short, if you have Macbook as well as iMacs, don't go for this printer.
HP Deskjet 2332 Pros and Cons
Pros
Quite a value for money.
Superb Build Quality.
Great for home-usage.
Cons
Page Yield is low.
No wireless connectivity.
Prabir Mandal is the editor-in-chief of Printer Guru. He is in love with productivity devices, especially printers. His love for printers has made him open this blog where he can share all his knowledge about printers and the experiences he has gathered while using them.